Meeting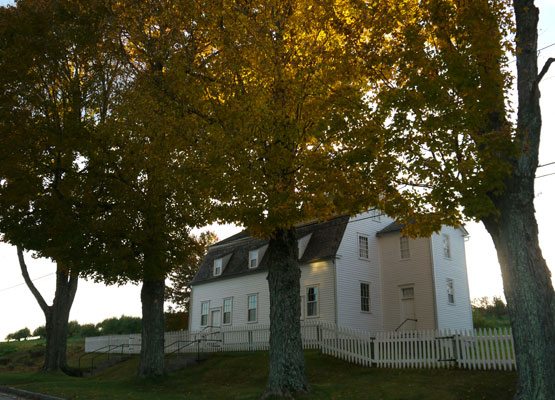 All are welcome to join us for Meeting (our Church service) every Sunday at 10:00 am sharp.
During the warm weather months we hold Meeting in the 1794 Meeting House and during the remainder of the year in the Meeting Room located in the brick Dwelling House.
At the opening of every Meeting an invitation is issued as follows, "We welcome you all to Meeting. Please know that you are invited to participate in song and testimony as the Spirt may lead you. As our founder Mother Ann said, "A strange gift never came from God." So please do not feel strange or a stranger."
Meeting opens with the Reading of a Psalm followed by a hymn, three readings from the Bible and then a second hymn. At this point the Meeting is open to the moving of the Spirit. Meeting is a combination of individual testimonies and songs.
Camera and recording devices are not allowed during Meeting.