nature
Showing all 3 results
Wooden Cutting Board -Leaf
Handmade by Maine custom cabinetmaker John Nichols of Farmington, ME, this cutting board has been carefully designed as a functional kitchen heirloom. Made of domestic and exotic hardwoods with all-natural colors and sealed with mineral oil. Whimsical leaf pattern with a 'vein' of purple wood running through it.  Measures approximately 18" x 9" x 0.5". You will receive the exact cutting board pictured here. Clean with a damp cloth; eliminate odors with a course salt and lemon juice rub. Reseal occasionally with mineral oil to preserve luster and water repellent surface.
not rated
$

65.00
Add to cart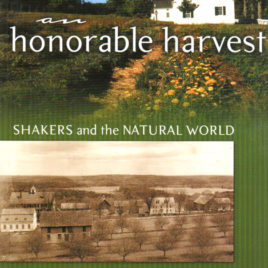 An Honorable Harvest
An Honorable Harvest: Shakers and the Natural World by Dr. Carl Benton Straub A 166 page soft covered book on the story of how religious movements initiated in Europe became American through taking seriously the land. In the Shaker ways of looking at the world, there is a basic religious unity between what is going on in history - "in the course of human events" - and what is at work in nature. The essential Shaker response to the land and the varied communities of life entwined with the land - wild and domestic - is the translation through interpretation and labor of nature's variables into patterns of meaning which reflect Shaker interest in religious community. Shaker Press, 2009. Soft covered, 166 pages.
not rated
$

9.95
Add to cart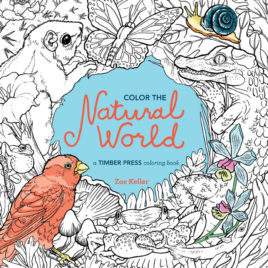 Color the Natural World
Color the Natural World: A Timber Press Coloring Book By Zoe Keller A coloring book for all ages! In the whimsical pages of Color the Natural World you can wander from temperate forests and oceans to deserts and prairies. You'll meet a host of intricately-drawn animals and birds, like the northern pygmy-owl of the Pacific Northwest forest, a fox from the Great Plains, and the California gull. And you'll encounter a fun mix of bugs, fish, and plants, like the sea urchins found in the Pacific coast, the cacti of the deserts in the Southwest, and a family of Monarch butterflies. Along the way you'll discover the mindfulness and joy that comes through creativity. Grab your markers, crayons, & colored pencils and get ready to take a journey through the natural world! Paperback, 96 pages, 50 illustrations, black and white photos. 9" x 9". Timber Press
not rated
$

12.95
Add to cart